The following awards were presented during the ASG Annual Conference
Awards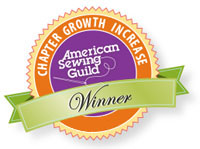 2018
Chapter Growth
Increase Award
South Puget Sound, WA Chapter
---
Spirit Award
The ASG Spirit Award recognizes a member or group who exemplifies the spirit of ASG.
This spirit is creative energy, imagination, enthusiasm, inspiration, commitment, organizational pride and loyalty. This spirit is embodied in and focused on the ASG mission – "Advancing sewing as an art and life skill." The member or group exemplifies these attributes and uses them to fulfill the ASG mission, such as creating opportunities for others through sewing education and arts and raising awareness of the ASG in the process.
2018 Spirit Award Winner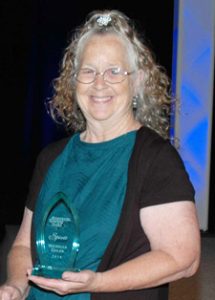 The recipient of the 2018 ASG Spirit Award is Michelle Zeiler from the San Jose, CA Chapter.