With deep disappointment, we share the news that the 2021 Conference in Newport Beach has been cancelled.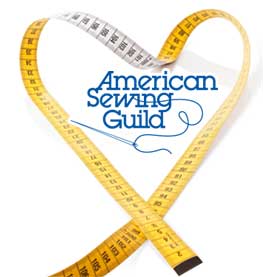 We all worked extremely hard to move the conference to October and could not have imagined the ongoing issues that would ultimately prevent the event from happening, including:
Many of our educators have been uncomfortable with the idea of participating under current circumstances.
Understandable member concerns with travel and gathering have resulted in low registration numbers that wouldn't allow us to cover the cost of the event.
The hotel is still undergoing a remodel and remains understaffed and without an open restaurant on site.
Due to staffing concerns with local decorators that set up the booths, we have been unable to contract with anyone for this and were resorting to tabletop displays.
With limited display area, low attendance numbers, and ongoing shipping issues, many of our traditional vendors have been choosing to wait until 2022 to participate.
Registrations will be refunded and we understand most airlines are waiving change fees to allow those who have scheduled now to reschedule to next year's event.
ASG Conference 2022
June 30-July 3 | San Antonio, TX
We are very hopeful that things will improve and our members will be able to safely and happily travel and join together at Conference again.
As with every negative, there are positives. We have now become quite proficient at pivoting to address ongoing changes. Our intentions for moving forward are to work with many of the teachers who would have taught in Newport Beach to convert their classes to virtual events over the coming months. In addition, we will look to work with virtual vendor events as well.

We give our heartfelt appreciation to everyone whose hopes were as high as ours and had planned to attend this year, along with those who were rooting for us to proceed. Sincerest thanks to everyone involved in the planning, especially the Orange County Chapter President, Geri Guerra, and Special Events Chair, Diane Jakubowski.
I wish to personally thank our staff who have struggled to meet and overcome so many challenges throughout this process, along with our Directors whose guidance and support has been so valuable. An abundance of gratitude goes out to the educators that have worked with us to provide class offerings for this year's conference.
Finally, we send our thanks to each of you, our members, for your patience and understanding as we navigate these waters and once again begin the process of creating new plans. We will continue to keep you updated as new information is available.
Sincerely,
Margo Martin
Executive Director