Boning and waist stays work because the female body widens both above and below the waistline. Most gowns have a tightly fitted bodice — with or without sleeves, on or off the shoulder — and a full, heavy skirt. We've all seen an unfortunate bride wearing a sagging gown. The bodice may be sagging on its own, but the problem can be further compounded by the heavy skirt pulling the whole gown downwards. Boning and a waist stay, which work together, are your best allies in counteracting the force of gravity at work in such a situation.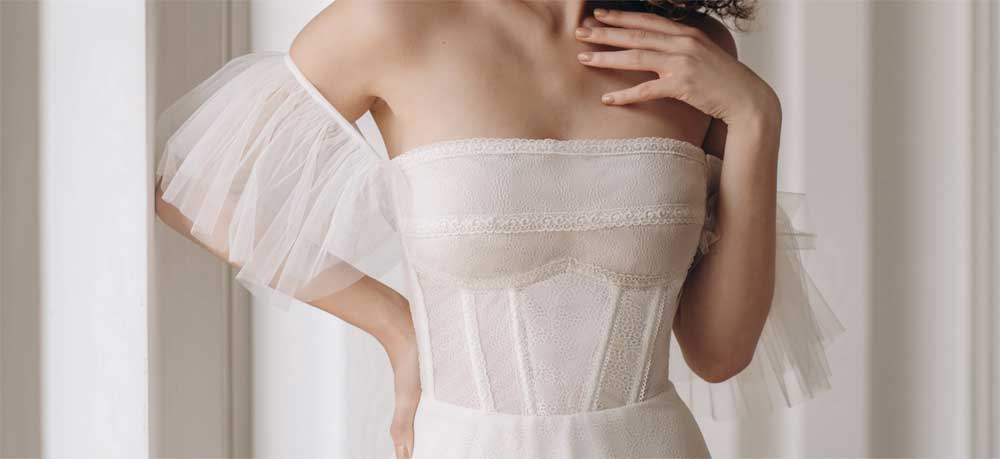 Although the muslin is primarily a tool for fitting the gown, it also plays a role in the gown's engineering. Properly engineered boning and a well-placed waist stay work together to give a gown the structural support it needs.
The full article is in the Members area of the website. CLICK HERE to read the full article. Not a member? Join online!