We see them everywhere—from hoodies to waistlines, necklines to sleeves. What are they? The humble drawstrings. A simple, but oh-so-functional, fashion touch that we sometimes take for granted, but there's a lot to be said about drawstrings.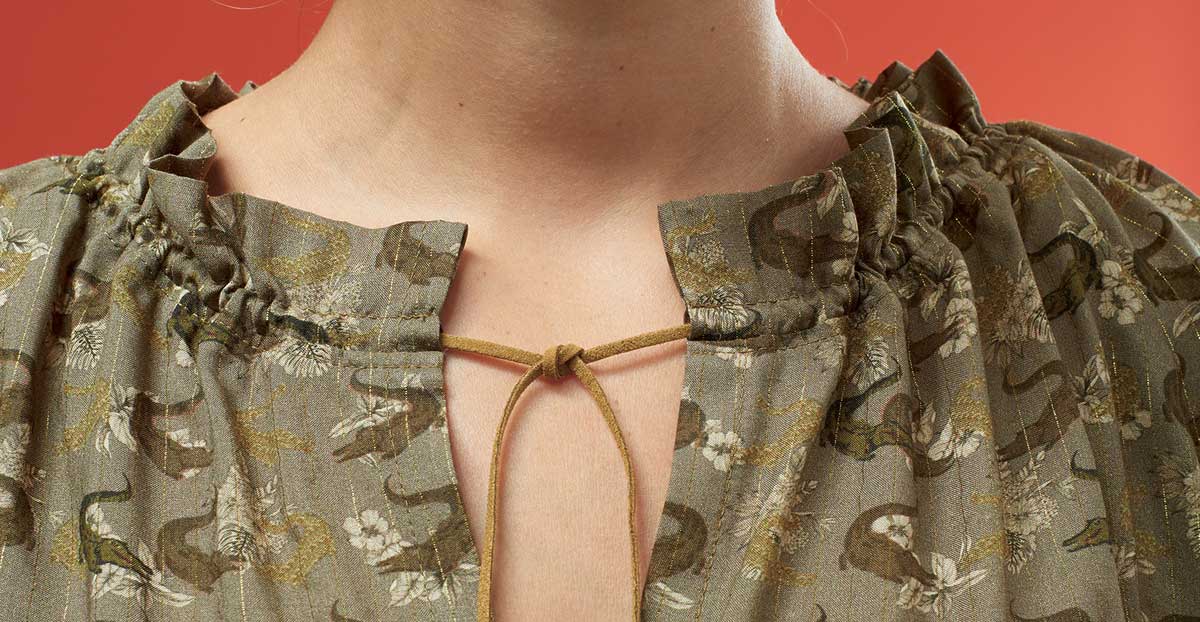 These handy pull-strings can be made from fabric, cord, flat trim, braid, ribbon, twill tape, thin rope, bias tape, or even shoe laces. Did you know that shoe laces come up to 72" long? Drawstrings can stand alone to hold things up, or can be paired with a hidden elastic for a more secure hold.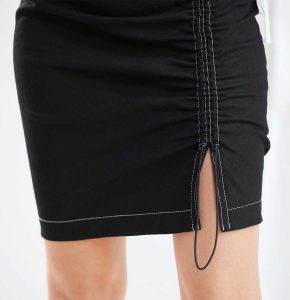 Drawstrings can pull in a single direction, or you can add a second one to pull in the opposite direction—think drawstring bag, our go-to for universal small storage.
While we may be most familiar with horizontal drawstrings, like on comfy pj's and yoga pants, these pull-ups can also go vertically to shirr the front of a skirt, a sleeve or a bodice to new heights.
Grand Openings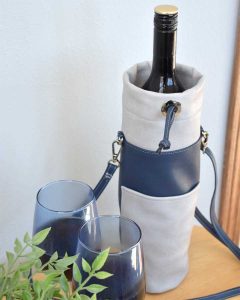 Depending on the construction, drawstrings may emerge from hiding through metal or plastic grommets, buttonholes, a sewn eyelet or a seam opening. Both ends can come through one opening, or there may be two openings, one for each end of the string.
It's a good idea to reinforce behind any drawstring opening before construction, as the pull of a drawstring adds extra wear. Fusible interfacing is ideal for this purpose—just cut a square that's at least ½" larger than the opening. Pattern markings indicate where a drawstring opening should be placed. If it's an in-seam opening, fuse to the seam allowances to add stability.
In the End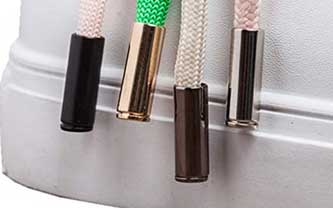 When the ends of a drawstring emerge, they can be finished in several ways, depending on the fabric. Knotting the ends together is one option, knotting the ends separately is yet another. Beads can be added to the ends, or they can be finished with an aglet—a metal finding that encases the raw string end. Another option is to simply let the ends fray, if it's a woven fabric or trim. If fraying isn't your cup of tea, secure the ends with a no-fray product or wrap with yarn or heavy thread for a decorative touch.
Long drawstring ends can also be tied creatively—like in bows or Chinese knots—for added interest.
Just Encase
Drawstring are most often hidden inside a casing, though some are woven through openings on the outside for a decorative effect. Casings can be made by folding over a hem edge and stitching a channel that's wide enough to let the drawstring pull through freely. That casing can also be a separate piece of folded fabric attached to a waistline or hemline, or a strip of fabric can be sewn to the garment wrong side over the channel opening(s) to form the drawstring tunnel.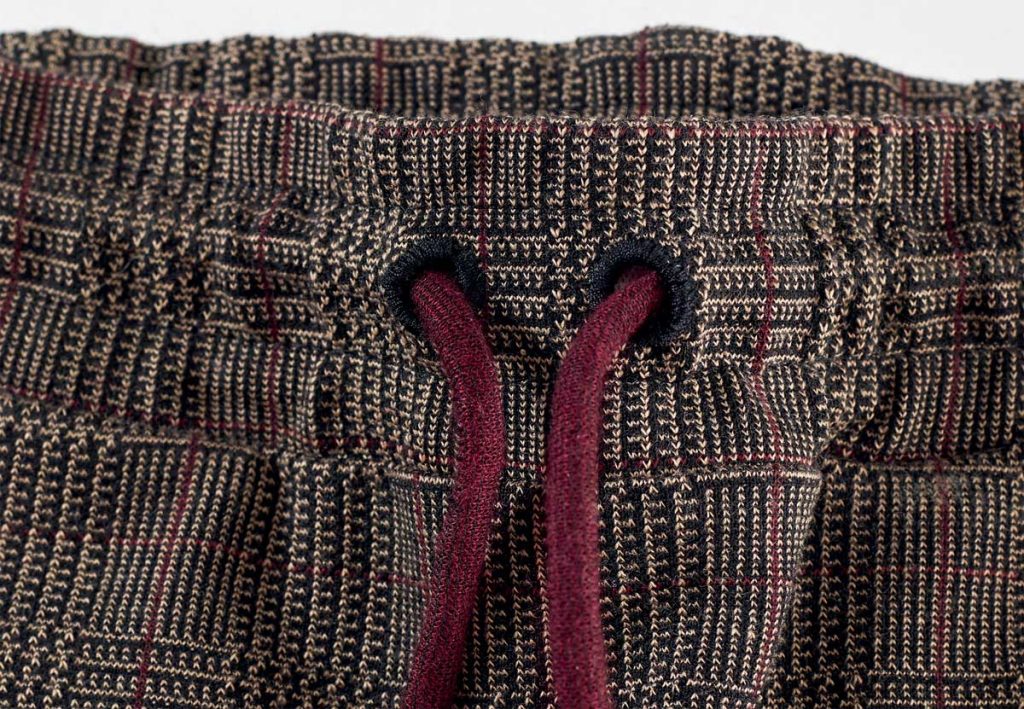 Many sewists love the comfort of a drawstring and its adjustability, but sometimes, depending on the fabric, the tied string can loosen and feel a bit less secure. No one wants their pants inching down from the original waistline. So, elastic can easily be paired with the decorative drawstring for more fit. To do this, cut the drawstring in half and sew each end to the end of a piece of elastic before inserted into the casing. Pattern pieces are usually provided for the length, but if not, just be sure that the sewn ends of the drawstring remain hidden in the casing when wearing the item. Or, make multiple casings with a drawstring between two or more rows of encased elastic.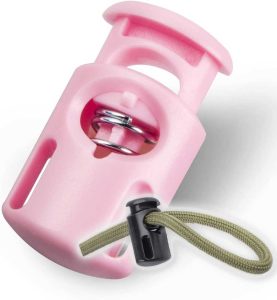 Drawstrings sometimes slide out of casings, either during wear or during laundering. To prevent that and keep the drawstring where it belongs, stitch vertically through the casing at the center back or side seams once you have the drawstring evenly distributed.
Another way to keep a drawstring in place is to add a cord lock to each end at the desired position. These are frequently used on outerwear with waistline casings. Cord locks are available in many shapes and colors.
Inside Addition
Getting the drawstring into its casing can sometimes be a challenge. A large safety pin can work to ease it through the channel, but a specialty drawstring tool is even better. The latter is a very long, flexible plastic "needle" of sorts that can easily pull the drawstring into position once it's threaded through the tool's "eye."

---
~Linda Griepentrog
Linda is the owner of G Wiz Creative Services and she does writing, editing and designing for companies in the sewing, crafting and quilting industries. In addition, she escorts fabric shopping tours to Hong Kong. She lives at the Oregon Coast with her husband Keith, and two dogs, Yohnuh and Abby. Contact her at .