Whether you're just learning to sew, teaching a novice sewer, or just need a little extra security to make even seamlines, there's a seam guide to help you with the process.
In addition to sewing seams, guides are also helpful for evenly applying trims equidistance from an edge, hemming, decorative stitching, or topstitching. While the machine presser foot edge is a good guide for small distances, a movable seam guide can go anywhere on the machine base for wider spacing, either left or right of the foot.
Look at the machine throat plate as most have markings for various distances from the needle, often up to 1", sometimes on both sides of the foot, and sometimes in metric designations. But, if those markings aren't enough to keep you on the straight and narrow, consider some other options.
Magnetic Appeal
One of the most common seam guides is a raised edge shape that magnetically adheres to the machine base. Because it's easily removable, you can use it only when needed for a particular task. A single guide can be used on multiple machines if you have one specific to classes or travel.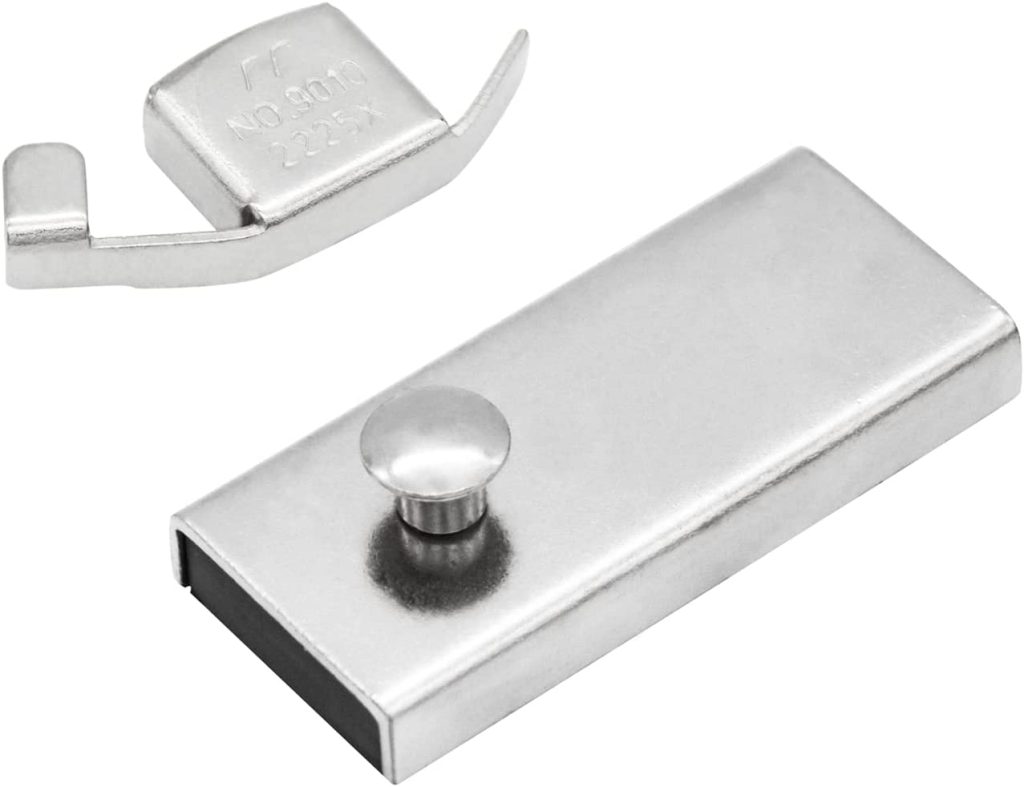 Magnetic seam guides come in a variety of shapes and sizes—some designed for curved edges, others for corners and some for straight seaming.
Adhesive-backed Guides
Instead of a magnetic backing, some seam guides adhere to the machine with a repositionable adhesive. They do not damage the machine's surface, but can be moved as needed. Some offer curved edges for guiding both inner and outer curves with confidence.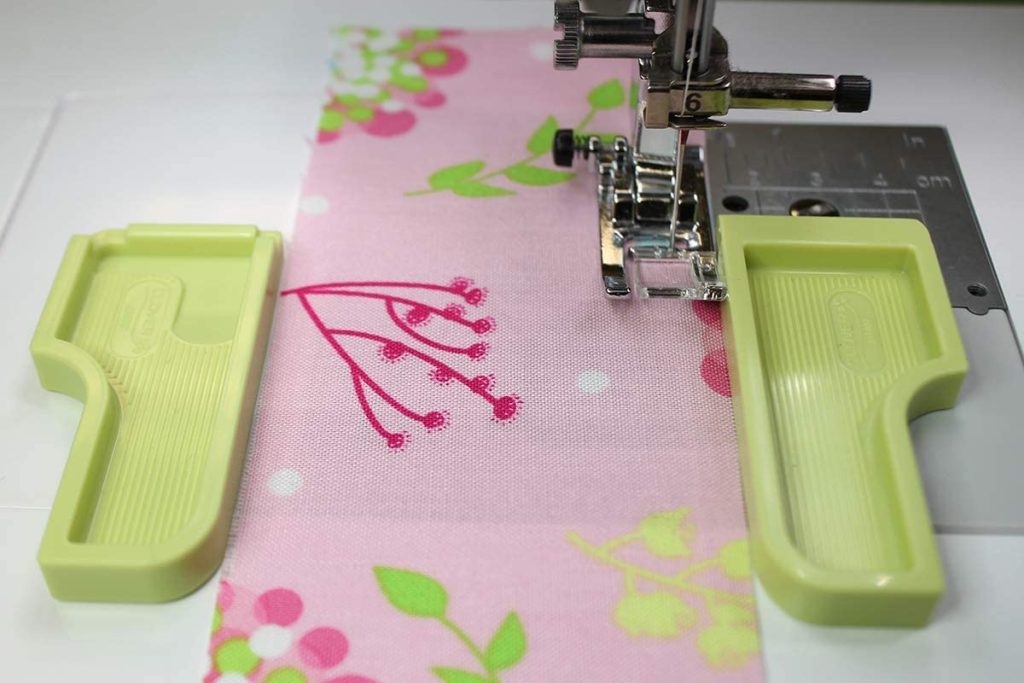 Screw-in Guide
Depending on your machine brand and model, there may be a screw hole in the top of the machine base that can support a screw-in seam guide. These guides are adjustable and slide on the screw to set the correct distance from the needle, but that distance is limited.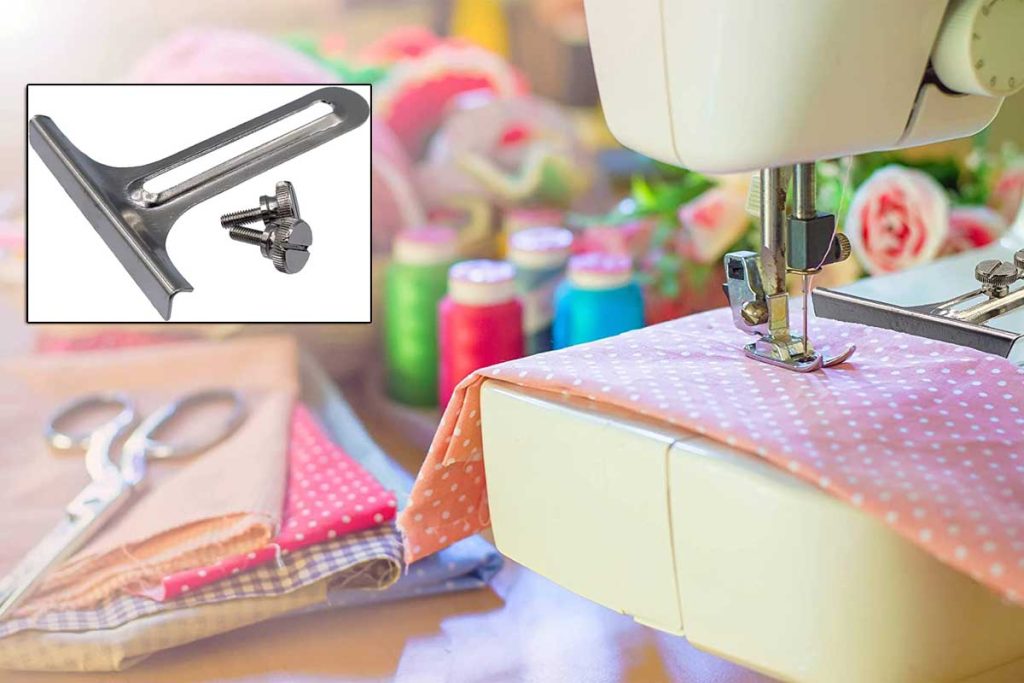 Quilting Guide
An add-on quilting guide may be an optional or standard accessory for your machine, depending on brand and model. Though designed for spacing quilting lines, it's also usable for seaming and topstitching a set distance from the fabric edge. The guide has an adjustable "arm" that extends from the presser foot shank and slides to create a guide for evenly spaced stitching. It's secured at a specific setting with a small screw to keep it from slipping from the chosen distance. If you're looking for wide spacing, be sure to check the length of the extension arm.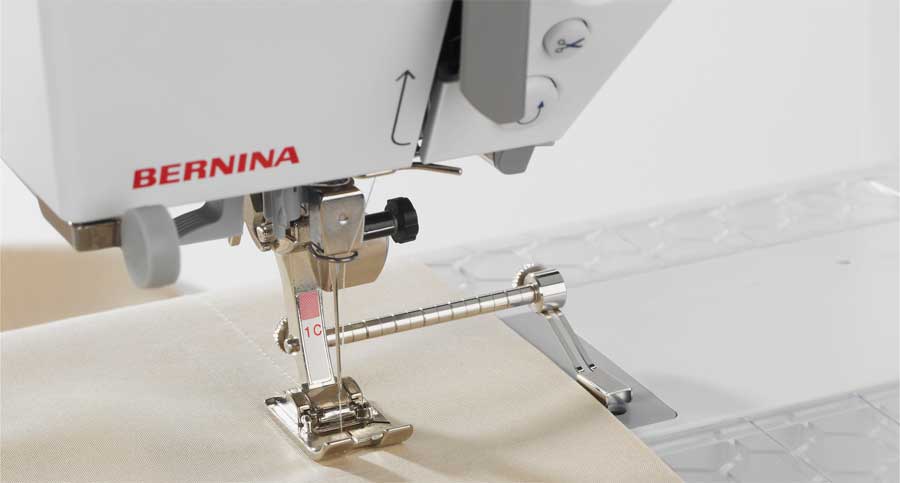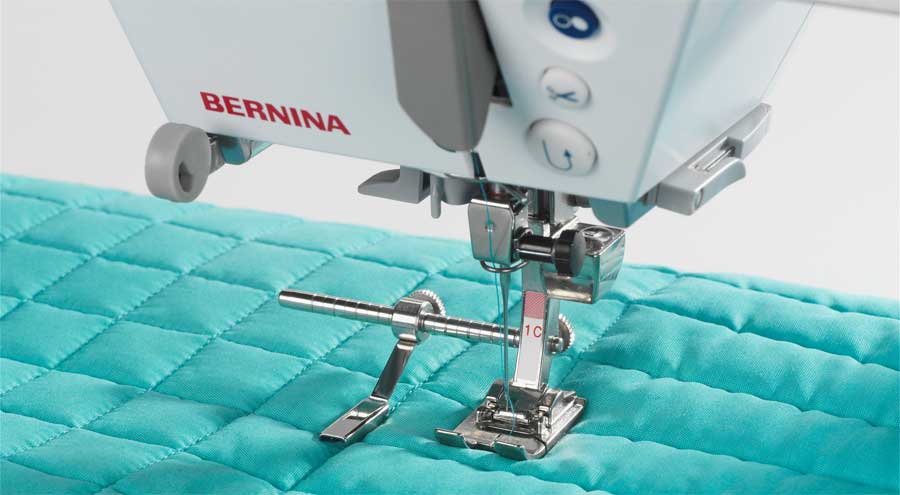 Presser Feet
Some machines work with a presser foot that has a built-in adjustable seam guide. Because of its attachment to the foot, the guide edge is limited in distance from the needle position. Check with your machine dealer to see if this foot will fit your machine.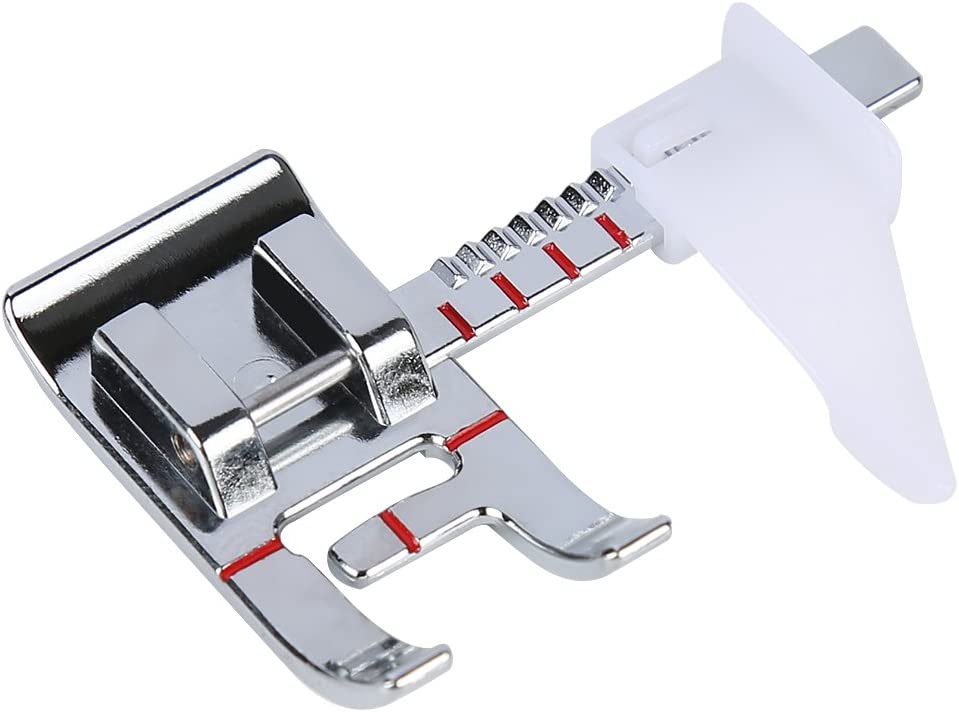 Gridded Base
If a small add-on guide doesn't pack enough "oomph" for you, consider a lined addition to your machine's surface so you can have measurements extending on one or both sides of the presser foot for foolproof following.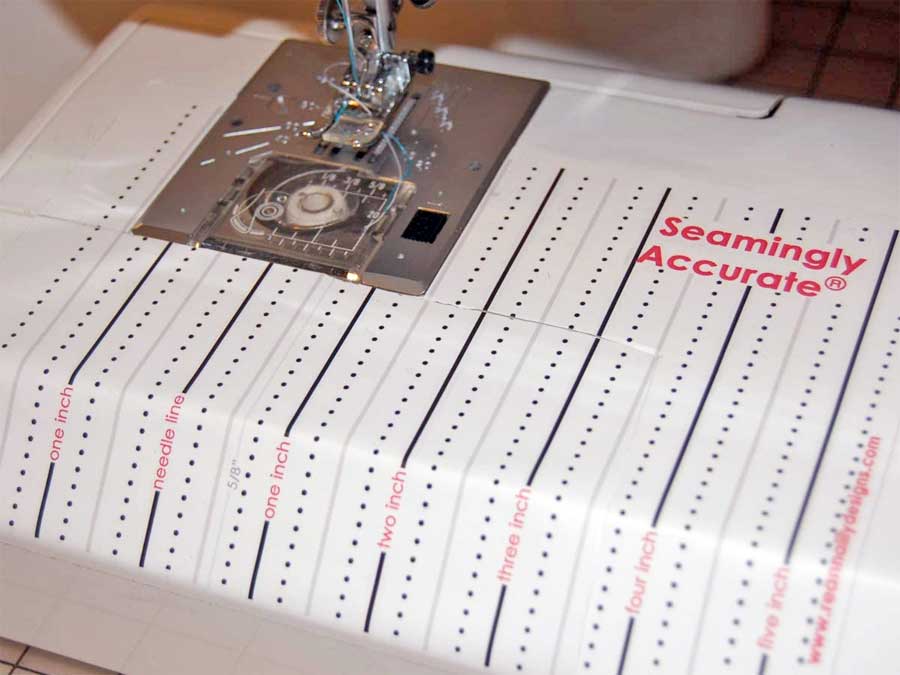 When positioning a seam guide, remember to measure the distance needed from the needle position, not the presser foot edge.
DIY Seam Guides
Instead of purchasing a separate accessory, many people have opted for DIY seam guides of all sorts. The most common is to adhere a non-marring and removable tape, such as painter's tape, to the machine base at the desired distance from the needle. It's easily repositionable for various tasks and you can write notes on it; plus, it had two parallel edges, so either one can be used depending on the stitching width needed.
Another simple option is to stretch a rubber band tautly around the free arm of the sewing machine at the desired distance from the needle. A piece of narrow elastic tied around the arm works in the same manner.
If you have a pad of sticky notes in your office, move them to your sewing room and adhere the entire pad to the machine base to make a raised-edge seam guide. The glued-together side should face the needle.
---
~Linda Griepentrog is the owner of G Wiz Creative Services and she does writing, editing and designing for companies in the sewing, crafting and quilting industries. In addition, she escorts fabric shopping tours to Hong Kong. She lives at the Oregon Coast with her husband Keith, and three dogs, Yohnuh, Abby, and Lizzie. Contact her at .