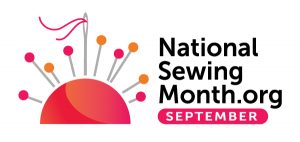 On September 21, 1982, at the request of the American Home Sewing & Craft Association, an industry and trade association supporting the sewing and craft industries, President Ronald Reagan declared September as National Sewing Month "In recognition of the importance of home sewing to our Nation."
Subsequent Proclamations in 1983, 1984, 1985 and 1988 celebrated sewing as an industry, skill and self-reliance which are so characteristic of our Nation.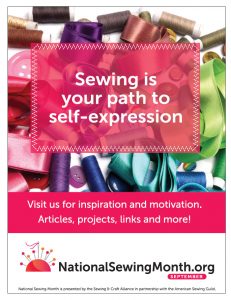 President Reagan was no stranger to the benefits of sewing. His mother, Nellie, was a seamstress whose talents brought in precious funds during the Great Depression to supplement his father's wages. And, at times, the income from Nellie's stitching was the only income the family had.
Today, sewing continues to reflect the character of a nation built on an ever-evolving industry, creative skill and a fierce self-reliance that provides a path to self-expression. As a source of income, the doors have flung wide open to opportunities that wouldn't have been considered in 1982. As opportunities for business have increased, so too have the ways to learn, share and connect with others who sew, whether it be for need, business or for the sheer pleasure of taking hand and/or machine to fabric and creating a personal masterpiece.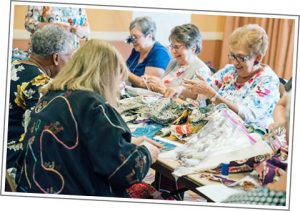 National Sewing Month provides us with an opportunity to focus our voices as one and promote an activity that encourages stress relief, improves hand-eye coordination and fine motor skills, offers an opportunity for lifetime learning, stimulates brain growth, and increases happiness (until you've had to rip that seam out for the third time!). Sewing, whether one is a novice or an expert, opens the door to an entire community of people — and potential new friends — who share your passion, whether that be a local neighborhood group that meets weekly or an online chat group where encouragement, answers, suggestions and praise are simply a post away.
As we enter a new year for National Sewing Month, we recognize the changes that have brought us to where we are. The original champions of National Sewing Month, the American Home Sewing & Craft Association (later becoming the Home Sewing Association), closed its doors at the end of 2007. However, in early 2008, the American Sewing Guild (formerly a part of HSA) joined forces with the Sewing & Craft Alliance, a new program started by HSA's former Executive Director and its former webmaster, to continue the promotion of National Sewing Month and provide a central location for the distribution of information and free advertising materials to organizations, educators, sewing enthusiasts and anyone else interested in promoting and/or participating in activities for National Sewing Month.
September is a time to celebrate our passion, but we know the creative, therapeutic and calming effects of sewing are joys that we can celebrate throughout the entire year. To learn more about National Sewing Month, learn the history of this celebration and download the free materials, visit www.NationalSewingMonth.org.
---
~Janice Blasko, Sewing & Craft Alliance & Webgoddess for ASG.org