Click here for ASG Member pricing of $40 (requires login)
June 10, 2023 | 1-4pm Central
Do you feel like sleeve fitting is a guessing game? Do patterns fit differently than in years past? Do you have forward tilting shoulders, narrow shoulders, a shorter front torso, a longer back armscye among other fitting challenges?
Our bodies are changing shape every day; and that means learning to recognize what is going on, embrace why it is happening, and learn how to modify our patterns for successful results without the common guessing game many sewists encounter.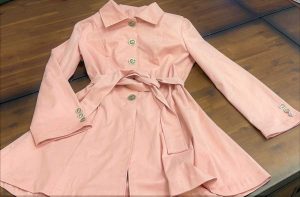 Unlock the mystery of sleeve fitting in this three-hour Zoom class featuring a complete step-by-step system for understanding sleeves, fitting the pattern, and how they interact with the body for ease and comfort- workbook included. Designer Joi will be teaching her practical, common-sense approach with solutions for everyday fitting scenarios that address real figure types. 
Learn with Us:
Learn how to understand arm & body variations.
Learn many common sleeve fitting problems and how to correct them.
Learn what constitutes good sleeve fit.
Learn to recognize three core sleeve fitting types. If you want a specific sleeve type but your pattern is different, then you will not achieve your desired style.
Learn how the sleeve should fit the arm and how it should interact with other parts of the garment.
Learn how to adjust the sleeve pattern with a bonus sleeve drafting mini lesson.
Learn about sleeve ease, adding a sleeve to a sleeveless garment, and other pattern tricks.
Learn as Joi features her exclusive Live Arm Demo and watch her armscye transform from one fit issue to another.
And more
Pre-submit sleeve questions and photos prior to the event by emailing them to .
What to Expect:
A three-hour live class session.
Downloadable PDF workbook for use with the class. This will be emailed to registered attendees from ASG approximately a week prior to the event.
Class will be recorded and available to registered participants for at least two weeks after the live event.
Live Q&A with the instructor. Joi will also stay after the session for an additional 30-minutes to continue answering questions.
Door prizes
Get the resources you need for sleeve success.
Can't make it for the live event? Register and have access to the class for two additional weeks and watch at a time convenient for you!
---
About Joi Mahon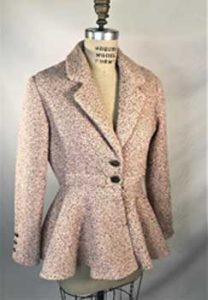 Joi Mahon is a fashion sewing entrepreneur who has been working as a sewing professional since age 15 when she landed a job working in a tailor's shop. It was here where she cataloged her knowledge of fitting all shapes and styles. She credits this hands-on real-life experience at a young age to her success in sewing, fit, and pattern design. She studied Apparel Design, Merchandising, and Production and is known for her expertise in understanding how to make and fit patterns. Joi opened her design studio in 1999 where she works with custom clients, fashion-industry clients, and teaches live retreats in-studio and online.
Joi has been featured in Threads, Sew News, Sewing Professional, and other magazines as well as being a spokes-designer for Baby Lock and Mettler Thread. Joi has two Craftsy classes, Baby Lock classes, and is working on her fourth sewing book. Her studio, the Sewing Factory, is located in a 100+ year-old bank building in Sioux City, Iowa. Join her for in-studio retreats and check out her website www.designerjoi.com. Joi has an online subscription club with live weekly lessons called Perfect Pattern and Fit Club, along with free weekly lessons on Sewing Time Live at 1pm CST every Thursday on the Designer Joi Mahon Facebook page.