Pin weaving is a form of small-scale weaving traditionally done on a frame made of pins with the warp and weft wrapping around the pins. Pin-woven textiles have a selvage edge all the way around.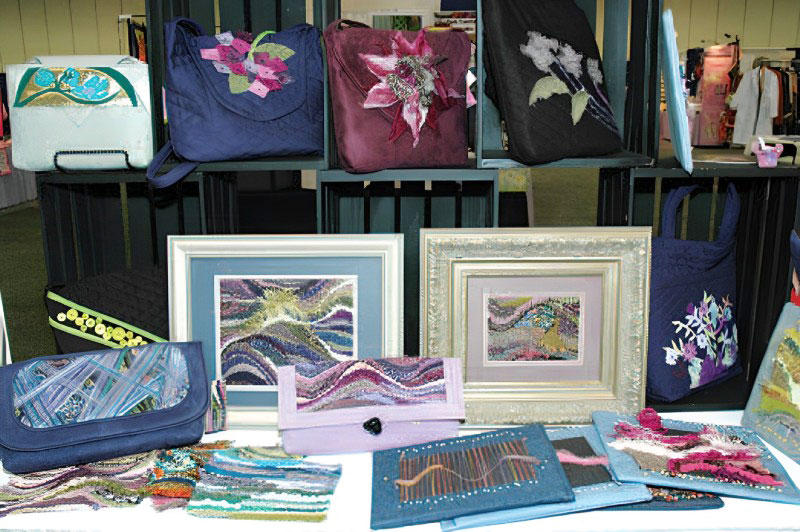 The equipment needed for pin weaving is minimal, consisting of straight pins; a padded, pinnable board; a rectangle of fusible interfacing; pearl cotton to make the loom; and a tapestry needle which you will use to weave an assortment of textural yarns and perhaps fabric strips into your finished piece.
The Loom
The size of the weaving determines the board size. You can purchase the padded board in a retail shop, or you can make your own.
The complete version of this article is available on the ASG Members Only blog and requires member login.
CLICK HERE to read the full article. Not a member? Join online!