If you use your serger only for finishing seams and you never change the foot, you could be missing a world of opportunities for other fun sewing adventures.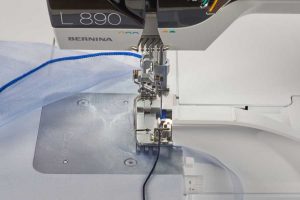 Like your conventional machine, many sergers have accessory, or special-function feet available for a variety of stitching tasks. It's important to know what feet you might have already included with your serger, so check the manual and any accessory boxes first. Then, do a little research with your dealer to see what other feet might be available. In addition to the brand-name feet, sometimes generic feet may fit your model.
If you're shopping for specialty feet, you'll need to know your serger's model number, whether it takes screw-on or snap-on feet, and any stitch width limitations. Also, note that some tension adjustments might be needed when using some specialty feet, so be sure you're comfortable with that.
Let's take a look at a few available options, keeping in mind that all feet may not be available for all brands and models of sergers, and names may be slightly different between brands.
These feet were made for serging
Elasticator/Tape Foot
This handy foot not only helps guide elastic for you, but it also stretches it as you sew. Most feet allow you to adjust the amount of stretch, as it varies by the type of elastic. This foot is ideal for sewing lingerie, swimwear and athletic garments of all sorts. Note the elastic widths compatible with the foot, as some have a wider range than others. The foot can either serge over the elastic, or along one edge depending on the position adjustment.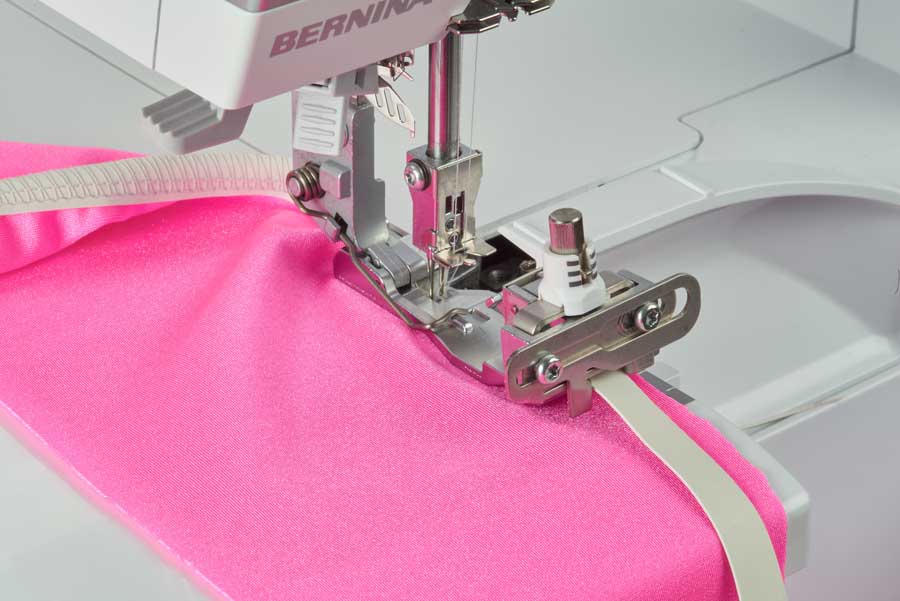 Blindstitch Foot
If you love making invisible hems by machine, but you hate guessing exactly where the fold should go and where the needle should be, this foot is for you, as it has an adjustable guide to keep things consistent as you stitch the hem in place. It guides the fold and can cut the extending edge in one pass for a neat hem on many fabrics. Note that serger blind hems work best on knits and other textured fabrics.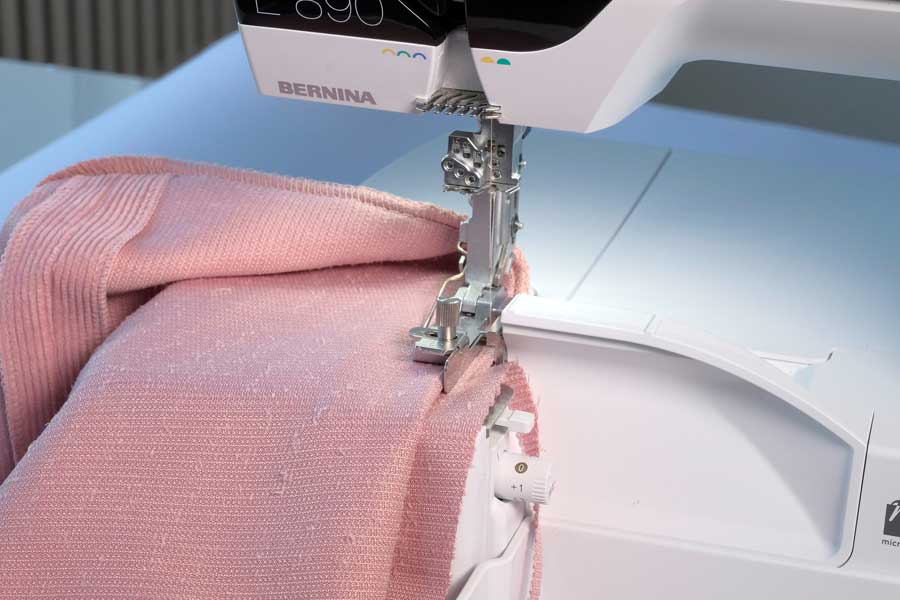 Beading and Sequin Foot
Beaded edges are a piece of cake with this foot as it guides strings of beads or sequins along the edge of garments, bridal veils, etc. as it stitches them in place. Invisible thread works well with this foot for a no-see application.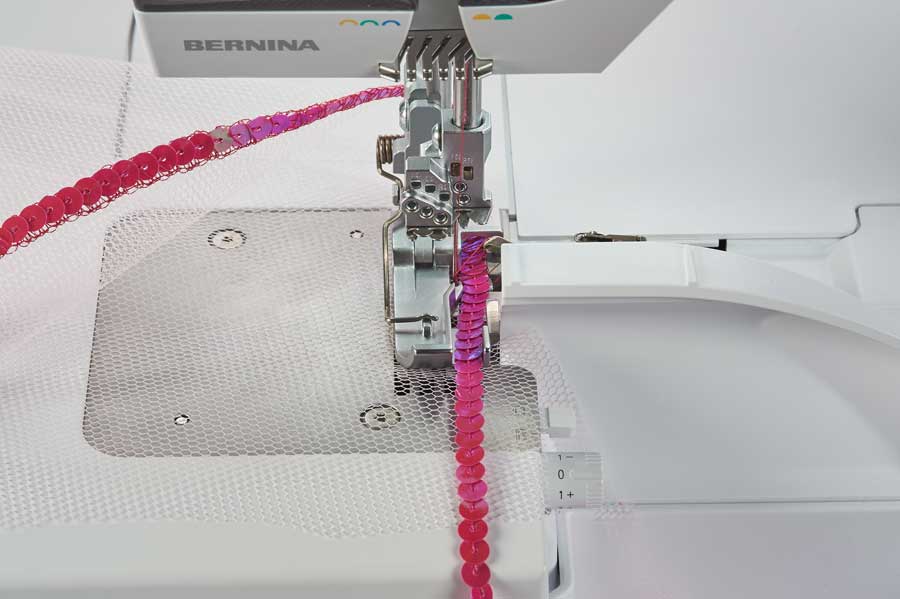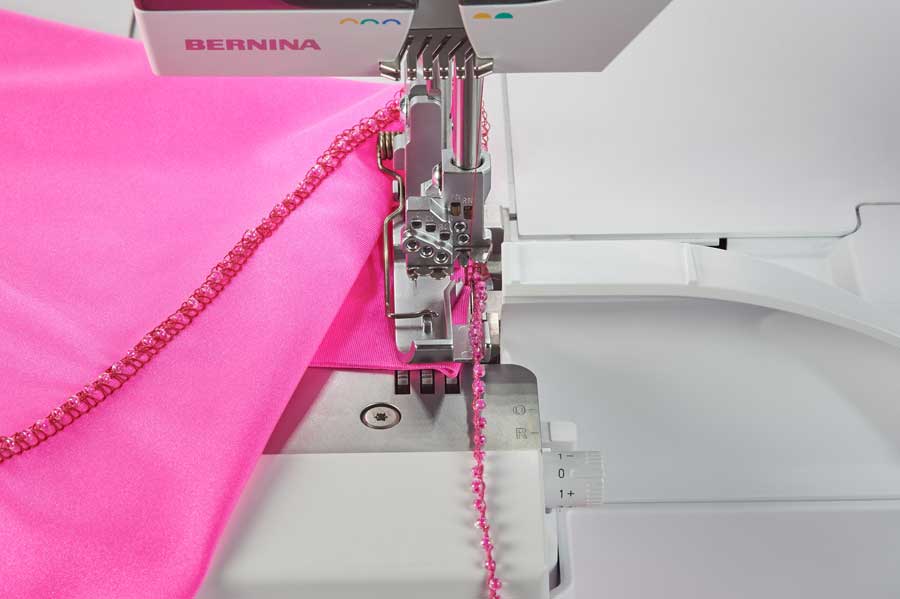 Piping Foot
Who doesn't love a beautifully piped seam? This foot is a slam dunk for both making the piping and inserting it into a seam. Note that there is a maximum diameter for the piping to fit the foot groove, so double check before purchasing. Some brands offer multiple sizes of piping feet to accommodate different cord sizes.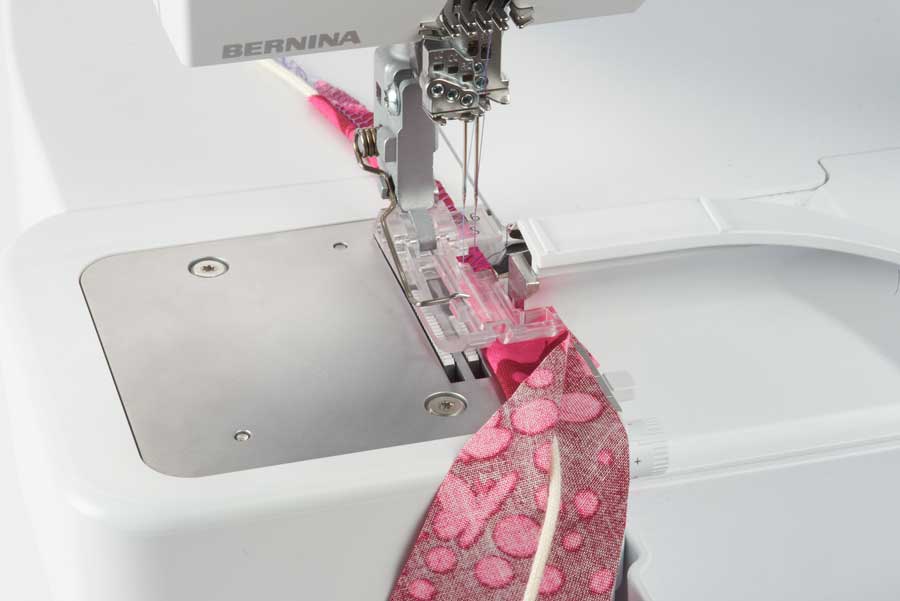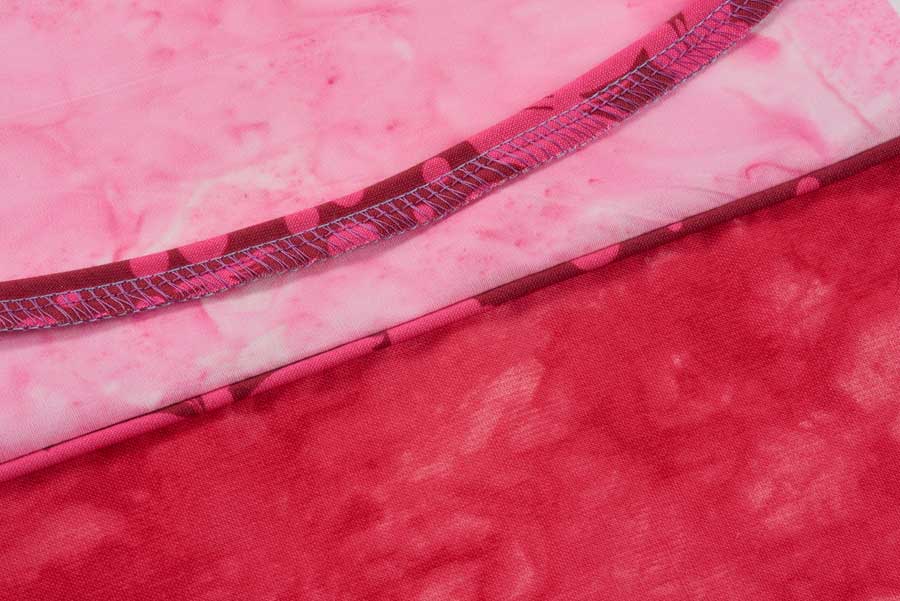 Gathering Foot
Whether you're ruffling sheer fabric or adding a ruffle to a flat fabric piece, this foot is helpful for both functions. Most are adjustable so you can control the gathering fullness while you finish the fabric edges at the same time.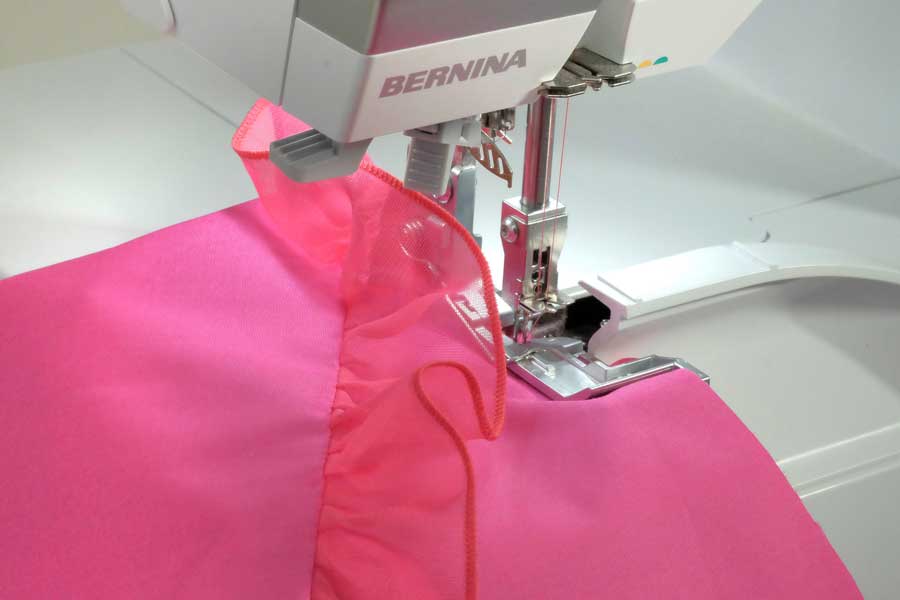 Wavy Edge Foot
If you're into dance costuming, eveningwear or bridalwear, this may be a must-have foot for you. There's a hole to guide clear fishing line or wire so you can serge over it to create undulating edges, from smaller lettuce edging to full-on giant waves. It saves having to hold and guide the line on your own to be sure that the serging encases it without any nicks.
Lace/Trim Foot
No more trim wrestling needed with this foot, as the built-in guide places flat lace or trim along the edge with aplomb, allowing you to serge it in place. It's adjustable for precise placement.
Clear Foot
Nothing beats a clear view no matter what you're serging, and many brands offer a clear foot for better visibility with general serging.
All photos courtesy of Bernina. Used with permission
---
~Linda Griepentrog
Linda is the owner of G Wiz Creative Services and she does writing, editing and designing for companies in the sewing, crafting and quilting industries. In addition, she escorts fabric shopping tours to Hong Kong. She lives at the Oregon Coast with her husband Keith, and two dogs, Yohnuh and Abby. Contact her at .