As you read pattern instructions there may be some unfamiliar terms or worse yet, things that sound similar and you're not sure what's what. Let's take a look at some often-confused terminology and set it straight for your next project.
Interfacing/Stabilizer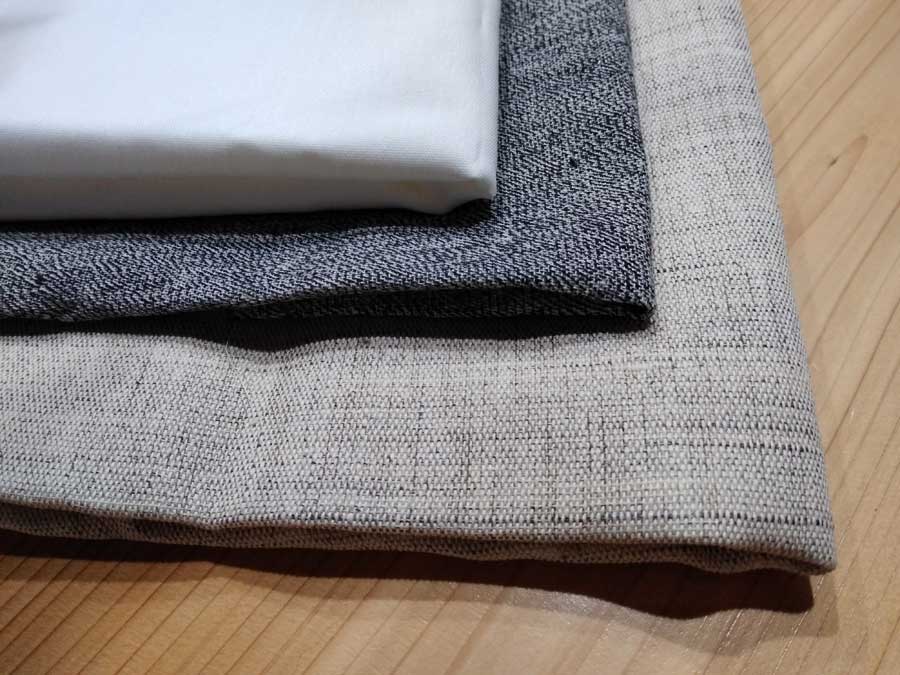 Interfacing (woven, non-woven or knitted) is used anywhere more firmness or body is needed during construction—like in collars, cuffs, front openings, etc. It remains in the garment permanently. Sometimes entire garment sections like jacket fronts are interfaced to add body to the fabric.
Stabilizer is one of many types of products (knit, woven, non-woven; fusible or non-fusible; temporary or permanent) used to add body and support for a specific function, like machine embroidery or decorative stitching. Depending on the use, it can remain permanently in the project, or it can be removed once the function is complete, like using tear-away stabilizer under embroidery.
Stay Tape/Basting Tape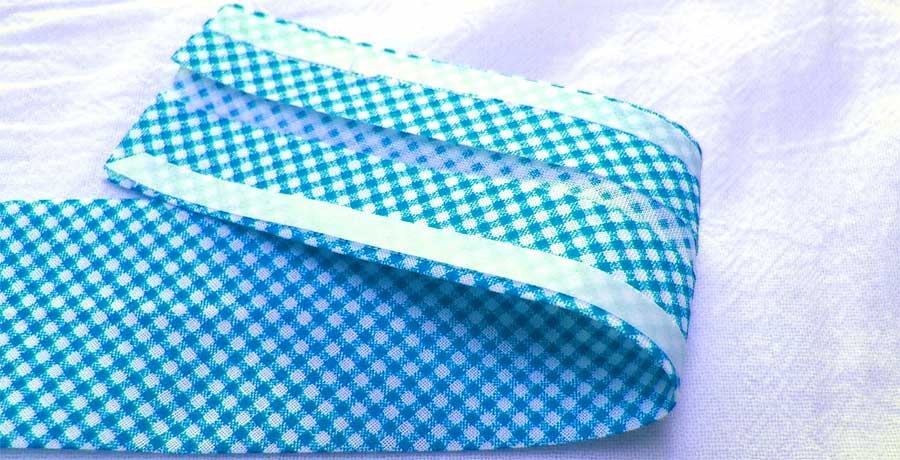 Stay tape is a narrow strip of woven or knit fabric used to stabilize an area and keep it from stretching. Common areas for stay tape use are shoulder seams, necklines and hems in knit garments; the front of a wrap dress or blouse, or lapel areas in a tailored garment. Stay tape can also be used to stabilize zipper areas in stretchable fabric and to keep pocket openings firmly in shape. Tapes can be sewn in (by hand or machine) or fused.
Basting tape is a narrow, double-sided adhesive product used to hold something in place temporarily while sewing. Most basting tapes are water-soluble, so they disappear after washing. A common place to use basting tape is to hold a zipper in place for stitching, especially in bulky fabrics like fleece, to hold a patch pocket in place for no-slip topstitching, or to temporarily hold binding in place.
Staystitching/Basting
Staystitching is a regular length straight stitch sewn through a single layer of fabric in garment areas that tend to stretch during construction—like armholes, necklines and bias-cut seams. It is sewn just a hair inside the seamline and remains in the garment.
Basting is a long straight stitch used to temporarily hold the garment together for fitting, or other reason why only a temporary hold is needed, such as applying a zipper or trim. Basting can be done by hand or machine and can be used any place for a more secure hold than pins provide. Basting stitches are also used to help ease fabric, like in a sleeve cap, or to gather it, like for a skirt.
Fusible Web/Fusible Adhesive
Fusible web is a film-like adhesive sheet, often backed on one or both sides with a protective paper. It is frequently used for appliqué, hems and any place where a permanent hold is needed, other than sewing.
Fusible adhesive is a generic term that can include fusible web, but it can also include heat-activated glues or sprays, either permanent or temporary.
Ironing/Pressing
Ironing is something you do after clothes are laundered to get rid of wrinkles. It involves sliding the iron back and forth with pressure to rid the item of creases created by the washing/drying process.
Pressing is something you do during the sewing construction process to ensure a professional look to the finished project. It involves lifting the iron from one place to another, rather than sliding it, as the latter can stretch in-progress pieces out of shape. Pressing is often done from the fabric wrong side, like when opening a seam, or setting fullness in a sleeve.
Both pressing and ironing can be done with a dry or steam iron, depending on the fabric. Pressing cloths can be used to protect delicate fabrics during the sewing process.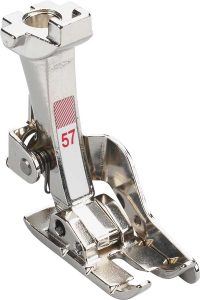 Seam Guide/Seam Gauge
A seam guide is used to help keep an even seam allowance while sewing. It can screw onto the machine, attach magnetically or be incorporated into the presser foot.  Temporary guides can be easily adjusted to change the distance from the needle to guiding edge. The term can also refer to the lines marked or etched on the machine needle plate.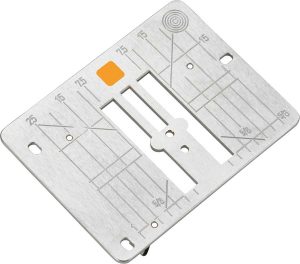 A seam gauge is a short metal or plastic ruler with a sliding mechanism to indicate a specific measurement—especially helpful for measuring hems or spacing buttonholes.
Scissors/Shears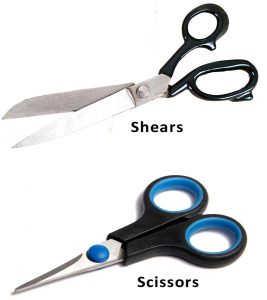 While both scissors and shears are designed with pivoting blades for cutting, the usual distinction is that scissors have blades shorter than 6" while shears have longer blades. In addition, scissors have two of the same-sized finger holes, while shears have asymmetrical finger holes, usually a large one and a small one. Shears are specific to left- or right-handed users, while scissors can be used by either. There are many specialty types of scissors and shears available.
---
~Linda Griepentrog
Linda is the owner of G Wiz Creative Services and she does writing, editing and designing for companies in the sewing, crafting and quilting industries. In addition, she escorts fabric shopping tours to Hong Kong. She lives at the Oregon Coast with her husband Keith, and two dogs, Yohnuh and Abby. Contact her at .