Chances are good that if you've sewn for years, there have been a few unconventional projects emerge from your sewing room—things that onlookers (and even fellow sewers) are amazed that you tackled. Maybe it was a behemoth sized project like a tent or sail, or perhaps an uncommon material for the sewing world like metal or plastic. But, as sewing enthusiasts, we always seem up for a challenge and there's almost nothing we won't try.
Sole Mates

Making your own shoes may seem a bit farfetched, but hey, why not? Perhaps you'd like to make some custom quilted sneakers, leather high-tops, summery espadrilles or sandals. There are kits and components available for all of those. It takes some ingenuity and hand sewing, but you've got a one-of-a-kind pair sure to be admired by all your sewing friends. Soles, both rope for espadrilles, and rubberized for sneakers, are available separately, or they can be a kit component depending on how you want to purchase them.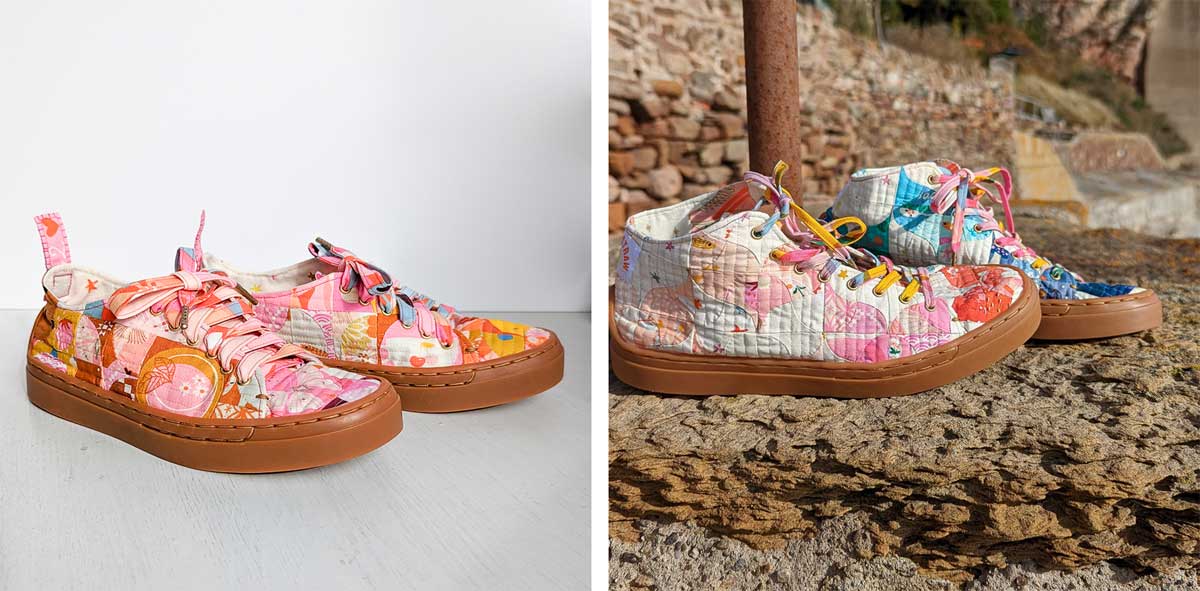 Perhaps you can try out some new sewing skills that you don't use regularly, especially on the sneakers. You'll get to put in metal eyelets using a punch and/or a stiletto, sew with a curved needle, or create shoelace openings with the eyelet function on your sewing machine. You can even make your own shoelaces, complete with readymade aglets for stylin'.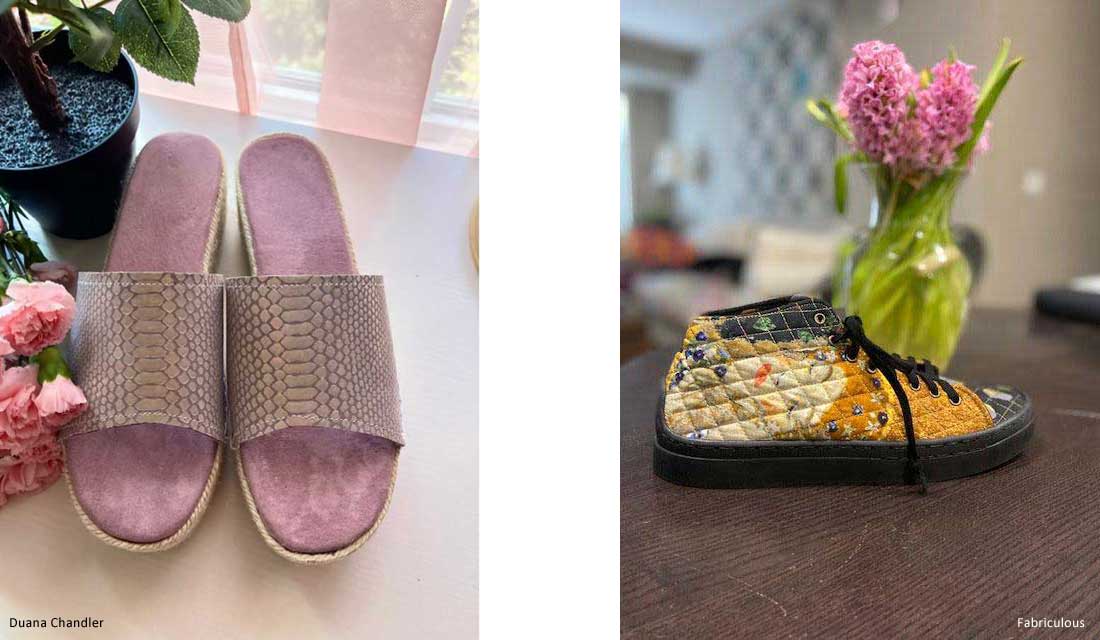 DIY Shoemaking Resources
---
 Under Cover
Making your own umbrella requires some serious dedication, but it's easier than you might think. First, you need a frame. Then you need fabric. You can use laminated cotton fabrics for an all-in-one shine, a rain repellent outdoor fabric, or even a quilting cotton adding a second step for waterproofing, if needed. Keep in mind that not all brellies are used for rain protection—some are designed to keep you out of the sun, and they're also a perfect accent to a summer wedding with parasols coordinating with bridesmaid dresses.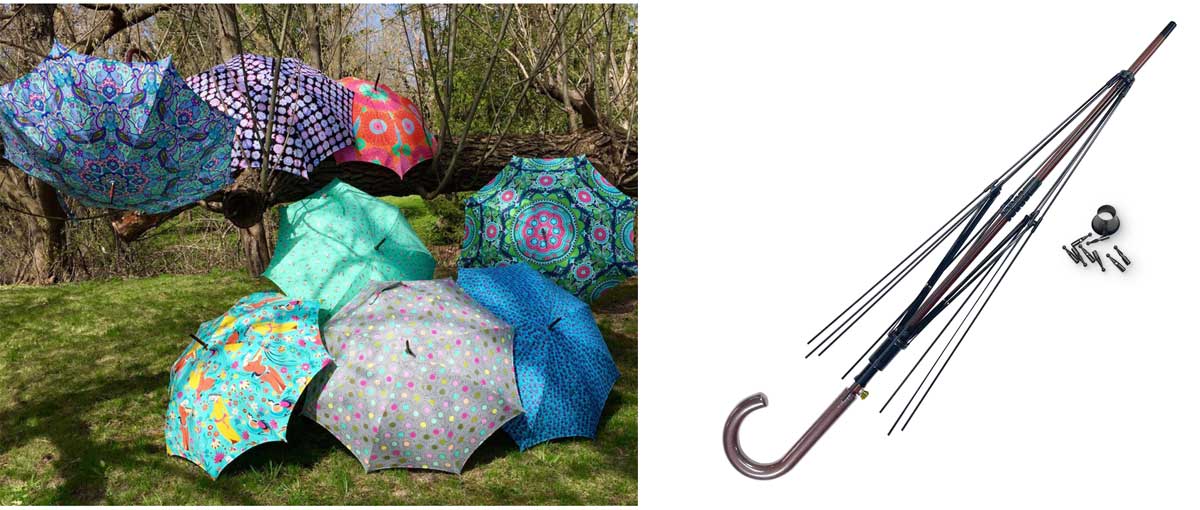 Precision sewing and cutting is a requisite so the sections fit exactly over the umbrella ribs, otherwise things don't work well for opening and closing. But the real fun may come as you create a cutting strategy—depending on the fabric print, you can create a literal kaleidoscope of color on the top of the parasol.
DIY Umbrella Resources
---
Specialty Notes
Whether you're sewing shoes, an umbrella or anything unconventional, there are some basics to consider:
Choose a needle and thread compatible with the fabric. There's nothing like an oversized needle hole in an umbrella seam allowing water to drip onto you to remind you of this premise.
Always test-sew on the fabric you're using before starting the project. This will allow you to adjust tensions, stitch lengths and stitch choices so they all work together on what might be an unusual fabric. Sew seams and some topstitching, as the number of layers you're sewing through can be different.
Test-press the fabric before you begin sewing. Some fabrics simply cannot be pressed with an iron and require finger-pressing instead so they don't melt or mar. A flat wooden pressing stick is helpful for flattening bulky seams on non-pressable fabrics.
---
~Linda Griepentrog is the owner of G Wiz Creative Services and she does writing, editing and designing for companies in the sewing, crafting and quilting industries. In addition, she escorts fabric shopping tours to Hong Kong. She lives at the Oregon Coast with her husband Keith, and three dogs, Yohnuh, Abby, and Lizzie. Contact her at .