Sew a swimsuit in August? Of course! It's still swimsuit season in many locations; however, a recent visit to a new gym with an indoor pool was a good reminder that aquatics classes are becoming more popular. This is  especially true when they have titles like Aqua Fitness and Aqua Arthritis Movement.
For those who have tried on a swimsuit in a brightly LED-lit fitting room with what surely is a funhouse mirror, it's easy to turn your back, remove the offending garment, and make the snap decision to make your own suit. If this sounds like you, rest assured you can make a well-fitting suit that dips, curves, minimizes — and maybe even hides — some areas in about half a day.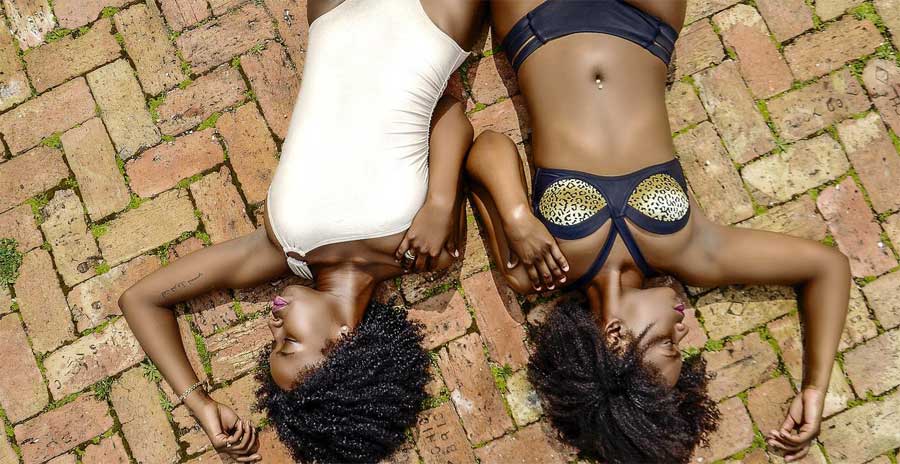 Pattern
In the "good old days," Kwik-Sew and Stretch & Sew were the go-to companies for great results. You may still be able to find some of these patterns online but the choices are still endless when it comes to available swimsuit patterns and an online search will yield many results to choose from. A few things to note when choosing patterns:
If you're looking to hide certain areas, shirred or gathered details flatter and hide wherever they are.
Neckline ruffles will draw the eye up and away from the hips.
Bias cut stripes will slenderize the figure.
To learn more about sewing swimwear, including choosing fabric and patterns, which elastic to use, lining, fitting, sewing tips, and more, the complete version of this article is available on the ASG Members Only blog and requires member login.
CLICK HERE to read the full article. Not a member? Join online!