GSM stands for grams per square meter and is a standard industry-wide method of measurement of the density or weight of a fabric. (In the US, because we haven't embraced the metric system of measurement, you might see this measured as oz/sq yard.) The GSM measurement is not thread count, which is a different method of classifying fabric, as explained below.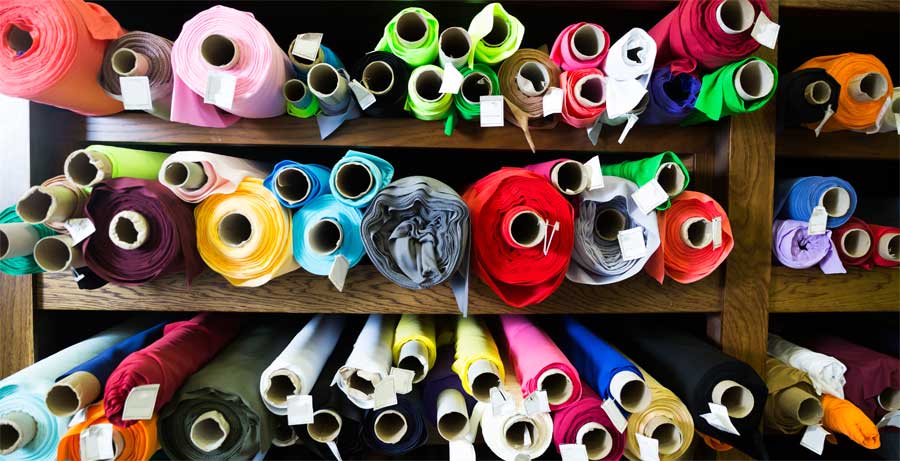 A thread count measurement — which is what we may be used to seeing — counts the number of threads in a square inch, but is a less precise measurement. A higher thread count should indicate a higher quality, softer fabric. However, some manufacturers are not counting the threads in a square inch, but are counting the fibers of the threads and thus arriving at a higher number. This could mean you'll see a high thread count, but it could be based on the fiber count and doesn't mean better quality.
 A thread count measurement based on fiber count can be four times higher than the actual thread count. This means that a bed sheet labeled as 1000 thread count could actually be 250 thread count.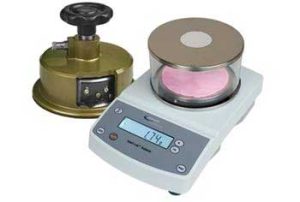 To determine GSM, a precise circle of fabric is cut using a system such as is pictured here. Once cut, the fabric is weighed and a GSM number is applied to it. There are several general categories of fabric weight, and each has different usages.
Basically, the higher the GSM number, the denser or more weighty the fabric will be. Think about how your quality jeans can last for years, but a light tee-shirt or delicate blouse may only make it a season or two. Those jeans are made from a fabric with a high GSM, which leads to longer life of the fabric. As you might expect, a higher GSM can mean a higher price tag on fabric and thus on a garment you may purchase which is made from it, or on fabric that you purchase to create your own garment.
Most lightweight fabrics are used for clothing. Medium weights are made into bath and bed linens, but also include fabrics such as velvet, taffeta, or charmeuse. Heavier weights will be used for upholstery and projects needing strength and durability, such as home furnishings. This category can also include wearable fabrics such as brocade, poplin, or denim.
| | | |
| --- | --- | --- |
| Weight | GSM | Fabric Types |
| Light | 8-200 | Voile, Chiffon, Lace, Mesh, Light Cotton, Organza |
| Medium | 200-300 | Bath Towels, Light Velvet, Taffeta, Sateen, Charmeuse |
| Heavy | 300-400 | Canvas, Denim, Wools, Home Dec Fabrics |
| Extra Heavy | 400-500 | Thick Denim, Fabrics with Coatings |
In the US, because we don't use the metric system as widely as other countries, fabric weight may be shown in ounces. If you want to determine GSM and see an ounce measurement listed for a fabric instead, there are formulas for conversion.
So what does GSM mean to you?
Are you wondering how this impacts you, or could help you decide on a fabric purchase? Since well before the pandemic, we've been losing our brick-and-mortar fabric stores. Then the pandemic hit and even more were lost. Today, many of us are ordering fabrics online. Wouldn't it be helpful to know what the weight of a fabric was before you made your purchase? If you're making tee-shirts, knowing that the GSM on a piece of knit is closer to 200 will let you know the fabric will have more body, and may last longer. At the same time, purchasing towards the low end of the Light category might be fine for casual shirts for kids (since they're going to grow out of them in a season anyway).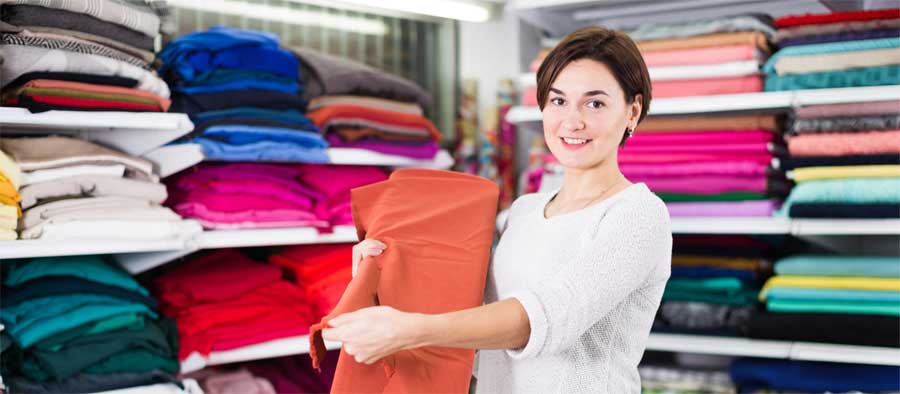 Knowing GSM gives you more information about what to expect from a fabric you may be purchasing without the opportunity to touch it, and can help you become a more knowledgeable fabric shopper.
---
Jan McMinn, Denver Chapter