This is article 2 of a multi-part series focusing on three categories of fabric – fabric made from plants, from living beings, and from minerals. Part 2 covers some of the more unusual and unexpected plants that are used to create fabric.
Plants (part 1) | Plants (part 2)
Living Things: Silk | Living Things: Wool | Other Living Things
Minerals: Acrylics, Polyester, & Nylon (part 1) | Minerals: Spandex and Rayon (part 2)
And Now for the Not-So-Usual…
Hemp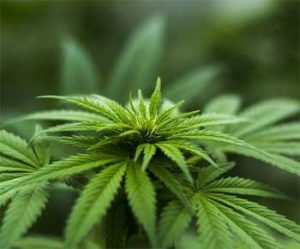 Not your typical marijuana plant, hemp can now be legally grown (within very specific restrictions) throughout the US. A more familiar use of this plant is as a source of CBD oil. And while it only captures a small portion of the textile market — less than 1% — it is also used to make fabric.
Hemp fibers can be woven and knitted to create fabric and has been used to make cloth since ancient times. The mixture of hemp with cotton, linen, silk, and wool gives hemp greater softness, while adding strength and durability to the product.
How is it processed?
Hemp fiber is obtained from the stem of the plant. Prior to the 1980s, hemp fabric was considered too rough to comfortably wear, but new processing techniques have made it much more wearable. Producers discovered a process using enzymes that removed the fibers' roughness while still allowing it to retain its durability. Fiber-grown hemp is much less labor-intensive than CBD hemp, but with limited processing plants in the US, most hemp fabrics are generated in other parts of the world. For a peek inside a processing plant, watch this 2-minute video.
Pros: Hemp absorbs dyes well, is hypo-allergenic, durable, and resistant to both ultraviolet light and mold. It gets softer each time it is laundered and keeps you cool in summer and warm in winter. It is also naturally resistant to bacteria, which means it is odor resistant with fewer washings.
Cons: Spinning and weaving the tough fibers into fabric requires extra attention and effort. Hemp fabric, like linen, tends to wrinkle easily. Plus, due to its limited availability, it can be more difficult to find.
What about sustainability and the environmental impact?
One of the most relevant features of hemp is that it captures large quantities of carbon. It is relatively drought tolerant and can usually withstand frost. It is fast-growing and resists pests and can even heal the soil by restoring vital nutrients. On the same amount of land, hemp can produce 2.5 times more fiber than cotton and 6 times more fiber than flax!
Where can you buy it?
Hemp is much less prolific than those "usual suspects" we've already covered. Of the available suppliers, only one offers 100% hemp fabric; the others offer only hemp blends. Here are a few sources if you want to give hemp a try.
Mushrooms
If you are looking for a natural leather replacement, why not try Mushroom Leather? Mushroom leather is a vegan-friendly material used as a sustainable and environmentally friendly alternative to animal leather. Watch this 2-minute video to get a look at this unusual suspect.
How is it processed?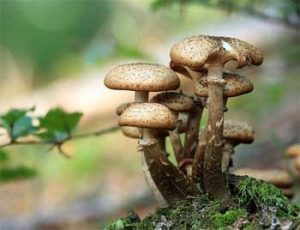 It all starts with Mycelium; the fungus mushrooms are made of. When harnessed as a technology, it can be used to create everything from a plant-based steak to fabric. The cells are grown on beds of agricultural waste and the byproducts are compressed into an interconnected 3D network. Finally, it is tanned and dyed to create a product that resembles leather.
Pros: Mushroom leather is soft, durable, and naturally waterproof. It accepts dye well and is easy to sew. It is extremely light-weight and flexible, which makes it a great candidate for a wide range of projects.
Cons: Mushroom leather is very difficult to find.
What about sustainability and the environmental impact?
Mushroom leather is an environmentally friendly material because it can be treated without using polluting substances. At the end of its life, the material is completely biodegradable and compostable.
Where can you buy it?
Mushroom leather is primarily sold wholesale to the fashion industry; however, there is one retail source. If you have an adventurous spirit and some padding in your pocketbook, here is a place you can shop:
Oranges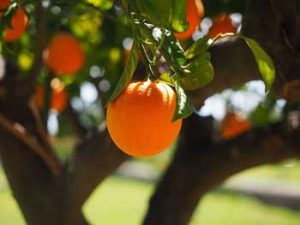 Fabrics are formed from a silk-like cellulose yarn made from citrus waste that can blend with other materials. When used in its purest form, the resulting 100% citrus textile features a soft and silky hand-feel, lightweight, and can be opaque or shiny.
How is it processed?
Fabric is produced from hundreds of thousands of tons of citrus juice byproduct — the so-called 'pastazzo' that would otherwise go to waste. It is then formed into a silk-like cellulose yarn that can blend with other materials. Watch this cute 1-minute video for a little insight into the process and then explore a pictorial explanation that shows what results from the various steps at http://orangefiber.it/process/.
Pros: Orange fabric is soft, strong, drapes beautifully, and is wrinkle resistant. The natural citrus oils within the fabric contain vitamins A, C and E which are released and absorbed through the skin, making the fabric a wearable body cream. The oils are reported to last at least 20 washing cycle!
Cons: You can't buy it anywhere.
What about sustainability and the environmental impact?
From the perspective of safeguarding the interests of the environment, the world production of waste materials in the form of orange peels exceeds 700 tons per year. By utilizing this waste productively, it is offering a solution.
Where can you buy it?
While there have been limited collaborations with a few designers (H&M, Ferrigamo, E Marinella), we can find no retail fabric sources. So, for now, this is not something you can try sewing with at home.
Bananas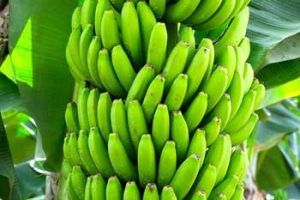 While it may sound cutting-edge to create fabric from a banana plant, it was actually back in the 13th century when banana fiber cloth was first introduced in Japan. It comes from leave sheaths around the stem of the plant of abacá, a species of banana. The length of the fibers can be more than 3 meters long. Currently, it is being increasingly used in the manufacturing of garments, household textiles and upholstery thanks to innovations in the process of this fiber.
How is it processed?
Abacá banana plants are organically cultivated in the Philippine islands. They are harvested and shredded into the natural fibers, then spun into threads that are woven to create the banana fabric. Watch this 8-minute video for a great peek into the process.
Pros: Banana fabric is naturally delicate and silk-like in texture and yet incredibly strong. It is resistance to the effects of salt water and buoyant.
Cons: It is very expensive and hard to find.
What about sustainability and the environmental impact?
Abacá banana plants regenerate fully within one year of being harvested. The plants are organically cultivated in Philippine islands and require no chemical treatments. And when the bags do eventually reach the end of their life cycle, they leave no trace because the fabric is biodegradable, and the components are recyclable.
Where can you buy it?
This is another fabric that you will not find easily and when you do find it, you will pay for the privilege of securing some for your home sewing stash. These two specialty sellers on Etsy are the only sources currently.
Pineapples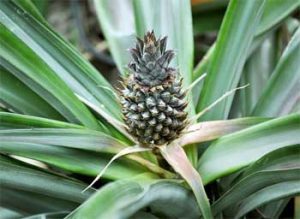 Often referred to as 'pineapple leather,' Piñatex® manufactures this material from the leaves of the pineapple, which are traditionally discarded or burned. There are several variations of the textile, with new developments for naturally dyed and 100% natural versions without the synthetic coating sometimes used to weatherproof the leather.
How is it processed?
The fibers of the pineapple leaves are pulled apart, dried, and then brought together through a processing system which creates a non-woven substrate. This interim product is shipped to Spain where it is further processed into a leather like material. Watch this 2-minute video for a glimpse into the process.
Pros: Pineapple leather is soft, lightweight, flexible, and can be easily printed on, stitched, embossed, embroidered, and cut for different design uses. The leather-like material is easy to care for, strong, and durable.
Cons: Not quite as skin friendly as mushroom, but still good for all traditional leather uses. As with many of these unusual plant fabrics, pineapple leather is expensive and difficult to find.
What about sustainability and the environmental impact?
The pineapple industry globally produces about 40K tons of pineapple leaf waste. Using the leaves creates an additional income stream for rural farming communities. The residual production waste is used as a natural fertilizer. No toxic chemicals are involved in production, however, some of the leather has an added coating (often resin) to make it waterproof which is not quite as environmentally friendly.
Where can you buy it?
There appears to be only one supplier of pineapple leather. You can purchase online, and have it shipped, but it will be coming to you from Spain.
Grapes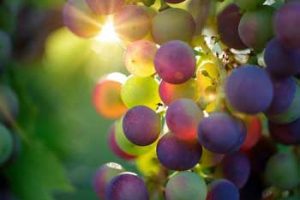 "Wine leather" or "grape leather" transforms grape skins, seeds and stalks discarded during wine production from waste into a vegetal leather. And since 26B liters of wine are produced worldwide every year, the potential here is noteworthy.
How is it processed?
The solid remains of grapes after pressing (grape pomace, including the skins, pulp, seeds and stems) are combined with vegetable oil and water-based polyurethane. This creates an eco-composite (a combination) material. This biobased material is then coated onto organic cotton, resulting in a leather alternative made of more than 70% renewable and recycled raw materials. Watch this 30 second video to see a little bit more. https://vimeo.com/519449696
VEGEA from vegea vegea on Vimeo.
Pros: Creates a supple, durable leather-like fabric.
Cons: Not available for purchase.
What about sustainability and the environmental impact?
While the production process doesn't waste water and uses modified, existing machinery to transform what would otherwise create carbon dioxide when burnt, the material is not yet biodegradable and is difficult to recycle. However, the material is low-wash and long-lasting, creating long-term use of items and thus less frequency of discard.
Where can you buy it?
Like orange leather, grape leather does not seem to be available to the public. Several fashion companies, including H&M had products made from grape leather for sale, just no source for pieces of the leather for your home stash.
Have we planted any ideas?
That's a wrap of our exploration of plants in fabric. While you may never sew with many of the "unusual suspects" highlighted in this article, we hope you have enjoyed the journey. There are so many surprising uses of plants in the world of fabric and fashion that we've never considered!
---
~Sheryl Belson